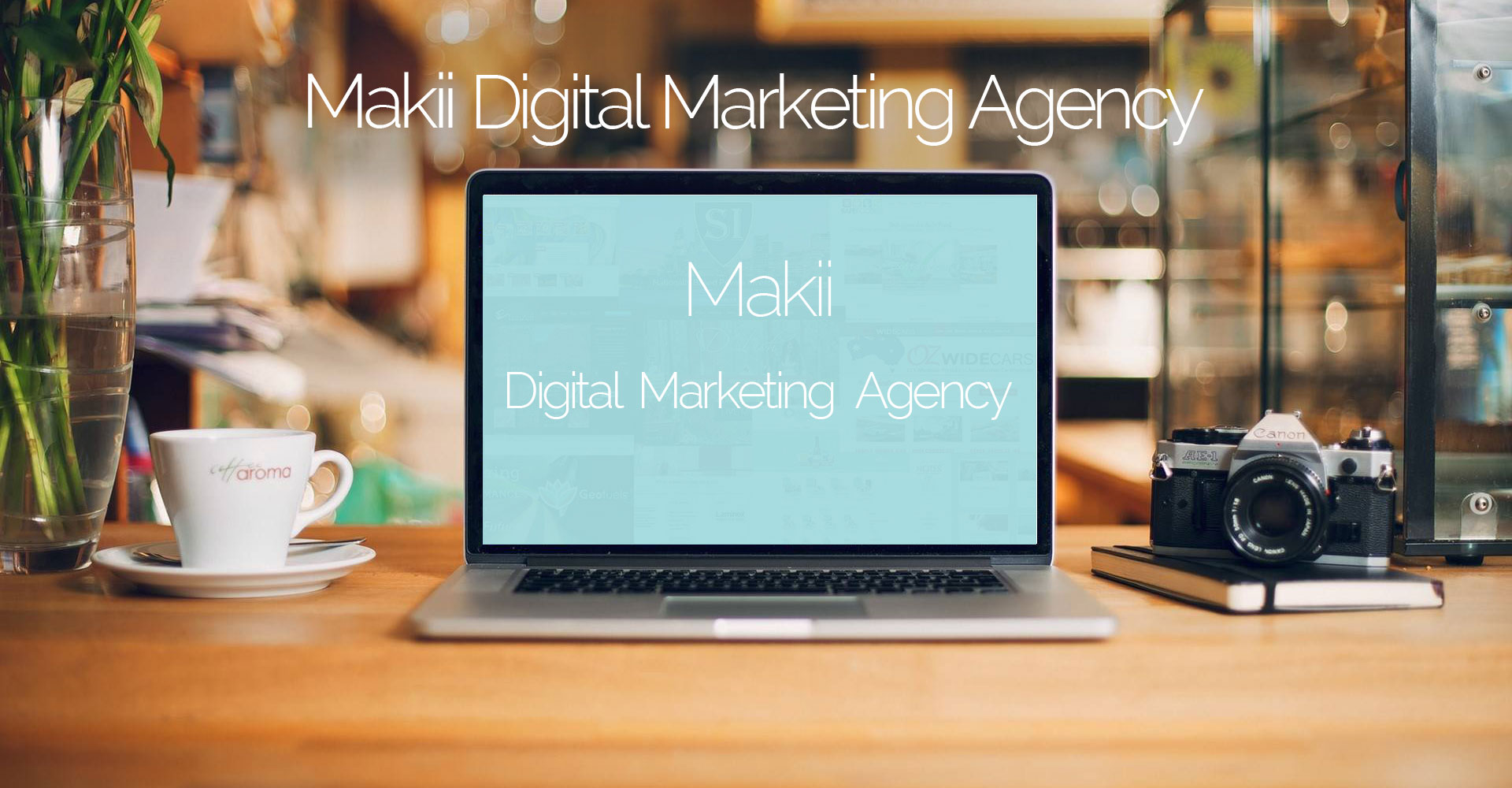 Website Design Central Coast
eCommerce Intergration
Working for you 24/7
Makii Web Design has a dedicated team for e-Commerce websites and e-Commerce web design. A serious team for serious online e-Commerce businesses. From the Central Coast NSW Australia, you can sell to anywhere in the world. Sell from anywhere with your brand new fully integrated eCommerce website design.
Take a look at the dedicated Makii Webdesign e-commerce website.
Complete Customization
What you need, the way you want it.
With Makii's customization, you can promote your products and services anywhere in the website design.
Getting Down to Business
Grow your business
Professional website design for your business. Makii have the experience and know how to create a business savvy, serious and modern looking website.


Website Design
Makii website design team build your site with the future in mind. Grow your website as your business does. Fully scalable functionality and the ability to add on the functions your website needs as your business grows, quickly, easily, when you need it. Central Coast Website Designers serving local businesses.

Creative Styling
Our limits are only bound by our imaginations! Makii challenge the norm when putting a solution together.  Sell from any page, subscribe in every section. With clever website design and execution, there are no boundaries.

Elegant Responsive
Re-sizable Website Design that look great on all devices. The mobile future is here. We make all our website designs to work seamlessly on every device. Auto re-sizing to fit any screen. In landscape and portrait. Our website designs are built with every screen size in mind and automatically re size, no mater how you view them.

Simple & Easy
Makii website design make the process easy. Let us manage your content, uploads, change or edit anything on your website. Or take control yourself. Full training and support on everything we build, guaranteed. At Makii we take every opportunity to make it easy to work with us. Our website design process is as easy to work with as we are. No hassles, no dramas, no problems.
WEBSITE DESIGN!
The Perfect balance of technology, design and ease of work.
Makii changes the way you think about website designers.
Finding the perfect website designer can be a confusing and difficult process. We skip all the jargon and just focus on whats important, building the perfect web site for your business. We already have the experience and staff to handle complex projects. Trust Makii to build what you want, as well as whet you need.
Put us to the test today, call us so we can show you the difference.
Break though the limitations.
Case Study
Take a look at how we do, what we do. A run thought of a project to highlight what you can expect to receive from Makii Website Design.
Makii case Study Or visit the site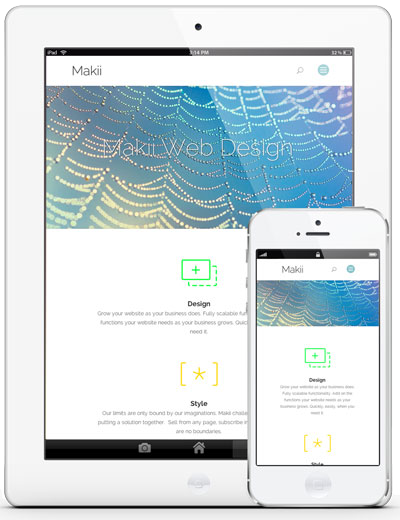 Elegantly Responsive
The use of mobile devices is fast on the rise, so it's important for your website design to be ready for those mobile visitors. Our websites are fully responsive, which means your website design will adapt to whatever screen size is being used to browse. Your web site will look great and will be a breeze to read on mobile phones, tablets and desktop computers.
Smart

100%

Flexible

100%

Beautiful

100%

Fast loading

100%

Security

100%

Scalable

100%
We never leave you in the dark, full support and guidance. Each and every step of your business journey.
Makii are a website design team with you always!
We are here to help!
Central Coast based website design team.
Website Design for Small to Medium sized Business.
Makii's focus is to grow local Central Coast businesses by providing amazing website design that converts. We grow and develop Brands by holistically integrating Website Design with strong branding and strategically built strategies with the best support and guidance.
Call us to get your project moving
Join us at Makii. We will start making the dream a reality.
Contact us Today